Gambler Wins $229,000 Jackpot, Doesn't Know It for Three Weeks
Talk about delayed gratification.
On Jan. 8, 2022, a player at Treasure Island won a $229,000 slot jackpot. It was $229,368.52 to be exact.
The twist: He didn't know it.
According to the Nevada Gaming Control Board, "a communications error on a progressive slot machine prevented the value of the jackpot from being known."
The slot machine malfunction prevented the lucky winner, later identified as Robert Taylor, from realizing he'd won!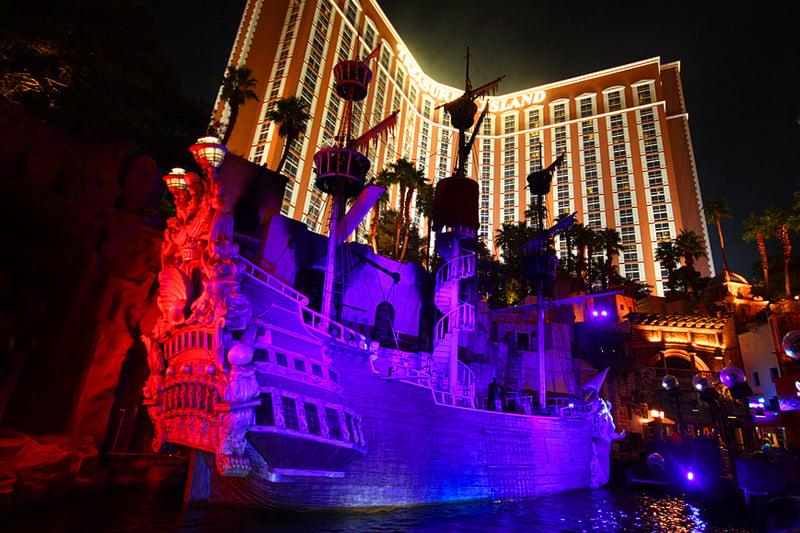 Taylor lives in Arizona, so by the time somebody figured out the progressive jackpot had been hit, he was back home.
There was an immediate investigation, but Treasure Island and the Gaming Control Board were initially unable to identify the winner.
The Gaming Control Board reviewed hours of surveillance footage, interviewed witnesses, studied purchase records and even obtained rideshare data to try and identify who'd won the jackpot.
Eventually, authorities determined it was the aforementioned Robert Taylor, otherwise known as "one lucky bastard."
After almost three weeks, on Jan. 28, 2022, Taylor was notified of his jackpot. He's expected to pick up his winnings at TI this weekend.
You can see further details in a Tweet from the Nevada Gaming Control Board.
The statement from the Control Board was light on details about the specific nature of the "communications error" that caused this kerfuffle.
The story we hear far more often is when a technical glitch prevents a jackpot from being paid, even when someone appears to have hit one on the machine. Slot machine malfunctions famously "void all pays and plays."
It's much more uncommon to hear the slot machine didn't show a jackpot, even when it legitimately hit.
The bottom line: What a great story!
Gaming authorities went to such great lengths because the industry relies on the perception slots and other forms of gambling are legit and honest and fair and you're damn well going to get your jackpot whether you knew you hit one or not.
James Taylor (no relation to Robert Taylor, we trust), Chief of the Board's Enforcement Division, said, "The Nevada Gaming Control Board is charged with the strict
regulation of the gaming industry, the protection of the gaming public and ensuring that the industry benefits the State of Nevada."
In other words, the public trust is paramount.
It's wild to think had Robert Taylor not taking rideshare, he might never have gotten his $229,000 jackpot.
Now, he just has to figure out who in the hell to tip.
The post Gambler Wins $229,000 Jackpot, Doesn't Know It for Three Weeks appeared first on Vital Vegas.